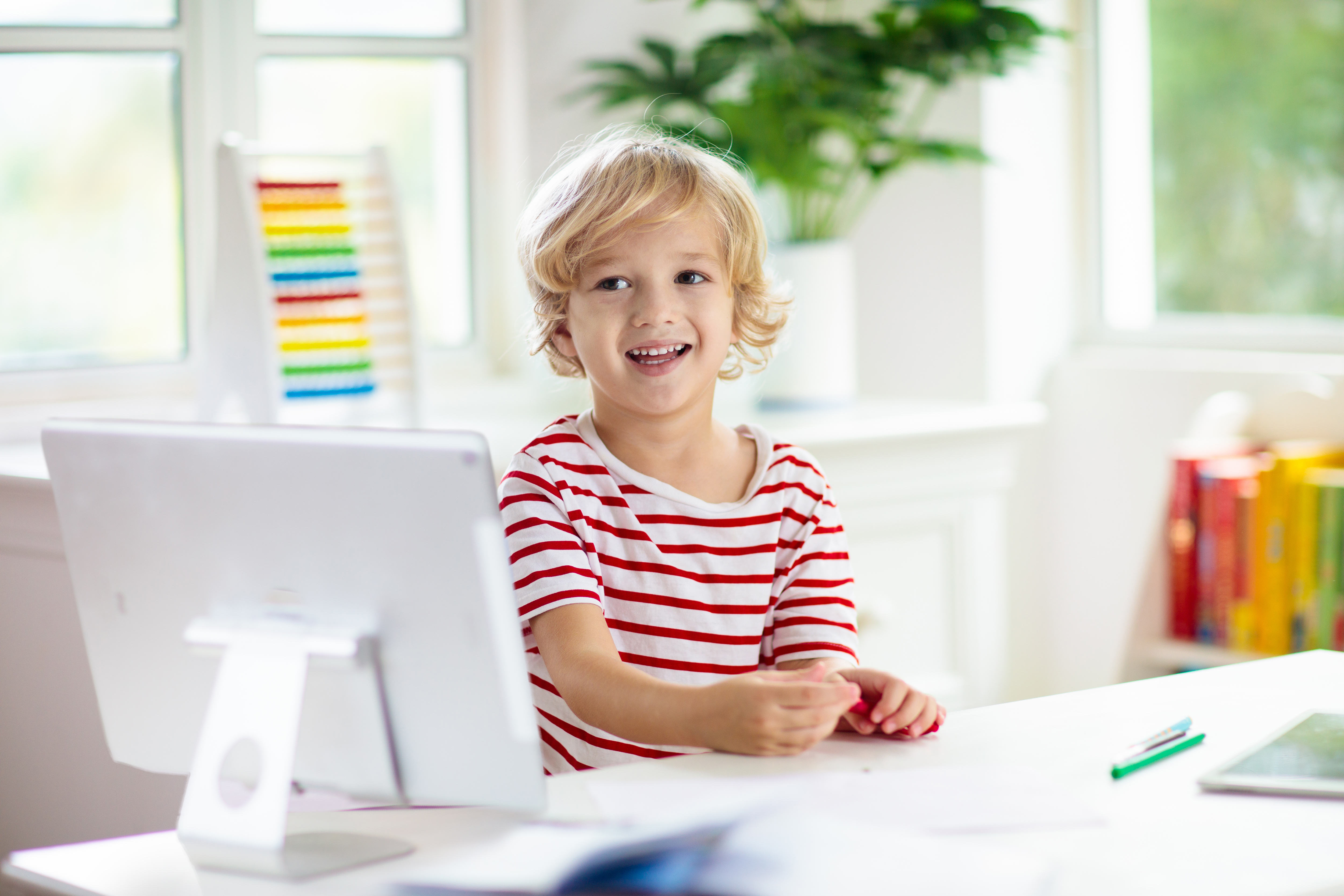 ---
Because of the COVID-19 pandemic, it will be difficult for some families to send their children back to a regular in-person preschool program this coming school year.
Our team has chosen to support these parents who are looking for an alternative solution to continue cultivating the love of learning in their child from the safety of their home
That's why these past months our team has developed a unique
curriculum and remote learning experience
, based on the Montessori philosophy and pedagogy, specifically crafted and designed
for these challenging times.
---
Why a remote learning program?
Our goal with this new program is to guide and support  caregivers by providing them with multi-faceted tools so their child can:
learn at his/her own pace,

within the safety of the caregiver home or in a learning pod setting,

in a cost effective way,

while receiving the personal attention of his/her caregiver, and

benefiting from:

an advanced Montessori inspired curriculum that can be taught directly by the caregiver,

in the native language of the caregiver so the child learn the language of the caregiver in an immersion setting.
---
How does it work?
Our curriculum is based on a 32-week school year from September 15, 2020 to May 30, 2021.
Each week, your child can participate in 4 half-hour online circle times (Monday to Thursday) with one of our experienced preschool teachers. You can choose between 2 language options for these circle times : English and French.
You also receive a weekly detailed curriculum with Montessori inspired activities that support learning in the different areas of the Montessori philosophy and that correspond to the curriculum and prepared environment of a regular Montessori classroom:
the Practical Life area

the Sensorial area

the Language area

the Maths area

the Sciences and Cultural area

the Art area.
Additionally, to  support learning at home, we offer weekly meetings with caregivers to answer questions regarding the curriculum and the weekly activities, and to further explain how to best encourage your child at home.
---
Our students
The curriculum is geared toward children ages 2.5 to 5.
Children do not need to have been exposed to the Montessori philosophy prior to joining our program and can choose either the French or English pathway depending on the language spoken by the caregiver of the child.
---
Cost
To allow as many families as possible to join our Montessori inspired community and benefit from our innovative and personalized approach to remote learning for young children, we strive to maintain reasonable tuition fees:
1st child enrolled: 92.50 dollars per week
the second child (from same family or same learning pod) enrolled benefits from a 100 dollars discount for the school year.
Optional: To better support learning, we also encourage families to buy some Montessori materials (for a cost varying between 100 and 300 dollars depending on the options chosen.)
---
To learn more and enroll your child in this unique program, offered to a limited number of families, please contact us.